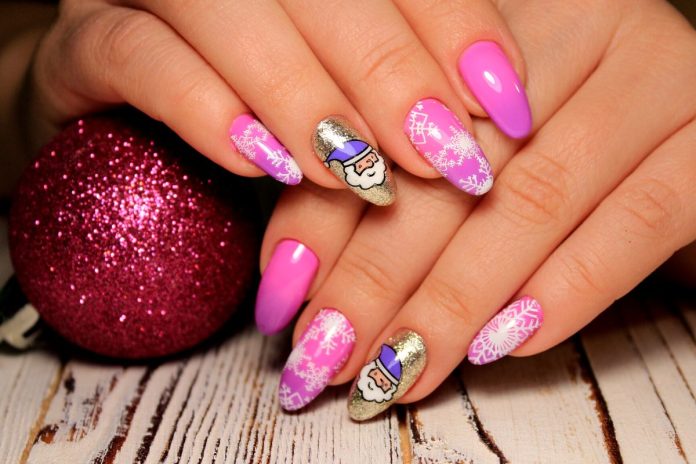 Fashion nails are fashion statements, just like fashionable clothes, shoes, bags, jewelry, and so on. Fashion nails are fingernail styles done on the fingers. A woman's hand needs proper care, as it's one of the things people notice when they meet her. And since we are still in the festive period, there is no better time to do your nails than now. Just like other fashion trends, fashion nails also have their famous and non-popular periods. However, there are manicure styles that came in 2022 and are still quite popular.
Why are Fashion Nails Important to Women?
When you see a gorgeously-dressed woman, the next thing to catch your attention is her clothes, shoes, nails, and accessories. The same thing happens when you are scrolling through social media pages and see a picture of a beautiful lady. If the woman has attractive fashion nails on her hands, you will automatically like the picture. This shows that fashion nails are important fashion items to women. Fashion nails enhance a woman's beauty, and transform her hand and outlook.
Who Can Do Fashion Nails?
Anybody that feels like it can do fashion nails, well, except babies, toddlers, and small children. Even celebrities are not left out as they rock different fashion nail designs as they deem fit. So if you are a fan of fashion nails, visit a manicurist, nail stylist, or nail stylist today to get your nails done. You can choose glamorous designs, simple styles, funky nails, and many more. Besides, these nails come in any color, length, shape, and design. Just do any style that you like and suits you.
Where to Get Style Inspiration?
You can get style inspirations from beauty parlors, nail salons, fashion magazines, social media, and the internet. The most important thing is to keep your fashion nails hygienic to prevent the accumulation of germs underneath. If you are new to fashion nail hygiene, ask your beautician or go online to get more information.
Trendy Fashionable Nail Designs
Minimal Styles
Minimal Styles, as the name implies, are fashion nails that are done in simple designs. They mostly come in nude colors and have attracted the attention of popular figures in the entertainment industry. Therefore, it was not surprising to see female celebrities rock this nail style in 2022. This trendy nail design embodies simplicity, fashion, and elegance. It makes the wearer feel sophisticated without trying too hard. This is the best choice for those who don't like glamorous or bright nail designs.
Can you wear it to formal occasions?
Yes, you can wear minimal nail styles to formal events. Not only that, you can wear it to casual occasions too. This is because it's a fresh style that goes with other nail designs and any clothing style you choose. Hence, if you have a formal or casual party to attend, feel free to rock your minimal nail to either party.
Metallic Nail Style
Metallic nail styles are currently in vogue. You can add gold or metallic stripes to any other nail design you've chosen. This will add life and color to your manicure. But if you prefer another design, go for metallic flecks nail polish.
Marble Nail Designs
These nail styles are one of the most popular designs in 2022 and are still trending in 2023. According to many nail stylists, the majority of their clients request this design. This is a classic nail style that was popular some years back and later came on in 2022 with different vibes. The 2022 version is more than the white and black old marble design. Now, marble nails come in different colors and reinvented designs.
Y2K Nail Style
Y2K nail style was in existence some years back. However, the design faded but later came back in 2022. A popular nail designer said that this is a style women shouldn't miss. The design is simply an art that brings nostalgic feelings about the old days. Some Y2K nail designs include checkerboards, pastel clouds, smiley faces that are drippy, and many more.
Who can rock this?
Fashion nail lovers that like old-fashioned or vintage nail designs will love this style. They can pair it with vintage clothes or modern style.
Glazed-Donut Design
2022 ushered in an old nail style that trended years ago. It was Hailey Bieber that made this design more popular in 2022. The first design was done in a light pink color, followed by a grey (Rhode) colored style. Then, the next popular glazed-donut design is a chocolate brown color that is appropriate for fall fashion. To top it all, you can add chrome powder over any glazed-donut color of your choice.
Lovely stickers designs
This is a simple, but classic design that never gets old. Trending designs in this category are flames, stars, flowers, and smiles. However, even though it is a simple design, it is not easy to make this style. If you're not careful, you may end up messing it up if you free-handle it. But it will be easier if you use nail stickers. To do this, buy a nail sticker sheet, and cut out the nail sticker from it. Then put the sticker in water and put it on your nail. Afterward, use a topcoat to seal the sticker on your nail.
Abstract designs
Abstract designs are freestyle nails that remind you of street art or art painted on street walls. This style is a very simple one to paint on one's hand. It is something you can even do yourself without going to a professional. Freestyle nail designs you can include, watercolor patterns (you can diffuse them), mosaic designs, and so on.
Conclusion
To conclude it all, there are many fashion nails out there that are too numerous to mention here. From glamorous styles to subtle ones, to nude styles and chic designs, just select whichever you want. Lastly, choose a style, shape, and length you are comfortable with to prevent accidents. That is to say, let comfort be your priority. We accept guest articles related to this content, so please write for us.