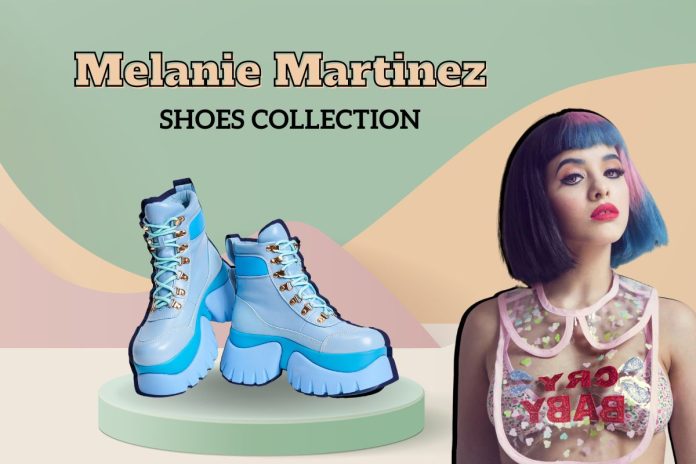 Melanie Martinez is a famous singer-songwriter who is loved for her music and her cool fashion sense. She recently teamed up with Koi Footwear to make an awesome shoe collection. The shoes are made from fake leather and they look really amazing. They have colors that remind you of Melanie's albums and songs, and they also have a cool old-fashioned vibe. The collection includes different kinds of shoes like Mary Janes, tall boots, and sneakers. Fans and people who love fashion are going crazy for these shoes because they are so awesome. In this article, we will tell you everything about Melanie Martinez Shoes and the different styles they come in. So, let's go!
Koi Footwear: Setting Trends Ethically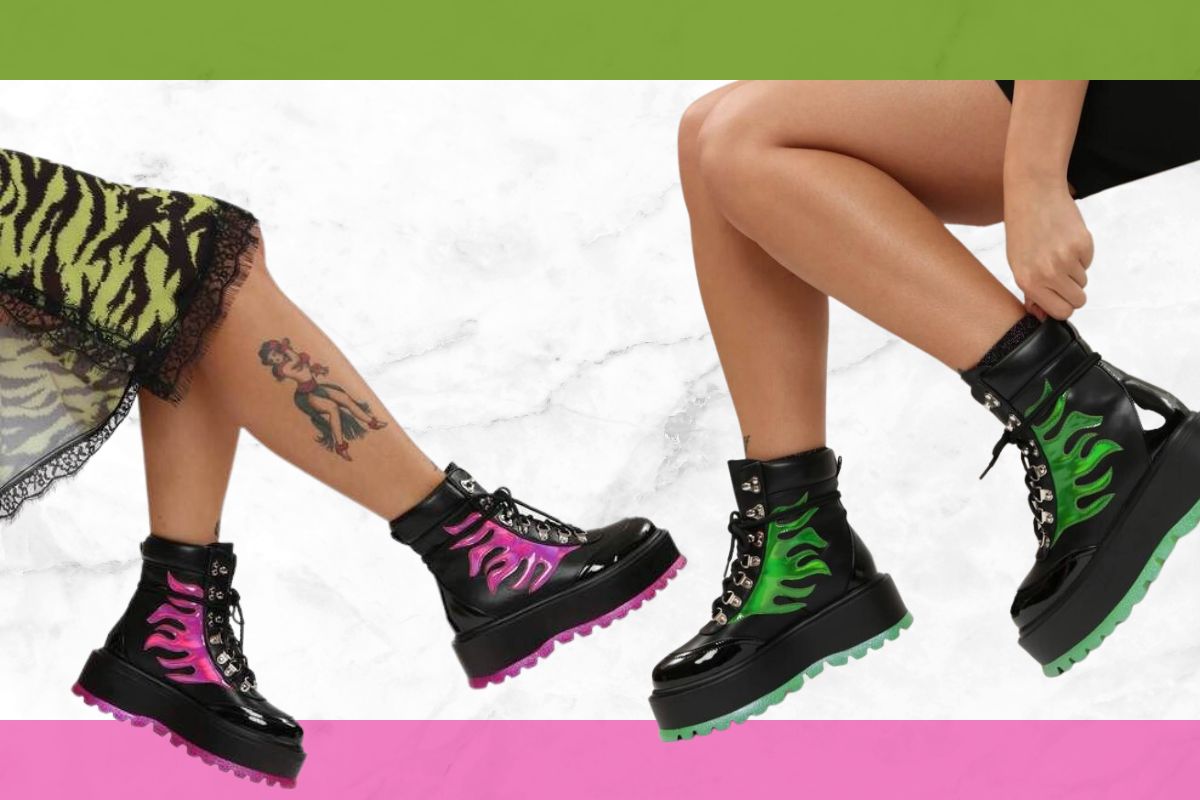 Koi Footwear was born in the vibrant music and fashion subcultures of '80s Manchester. Proudly rooted in this city, their original factory has transformed into a design studio that broadcasts their uniquely quirky style to the world. Every step of the creation process is carefully analyzed, adjusted, and perfected to push boundaries. Their shoe designs are engineered to make the wearer shiver with excitement.
Koi Footwear crafts rebellious and seductive shoes for those who dare to be different. But it's not just about their vision; they are also dedicated to ethical production. They prioritize high standards across their supply chain, ensuring independent audits of their factories. Koi Footwear is proud to be animal-free, exclusively using 100% vegan leather that looks fabulous on you while being kind to the planet.
Melanie Martinez: The Rising Star of Music and Film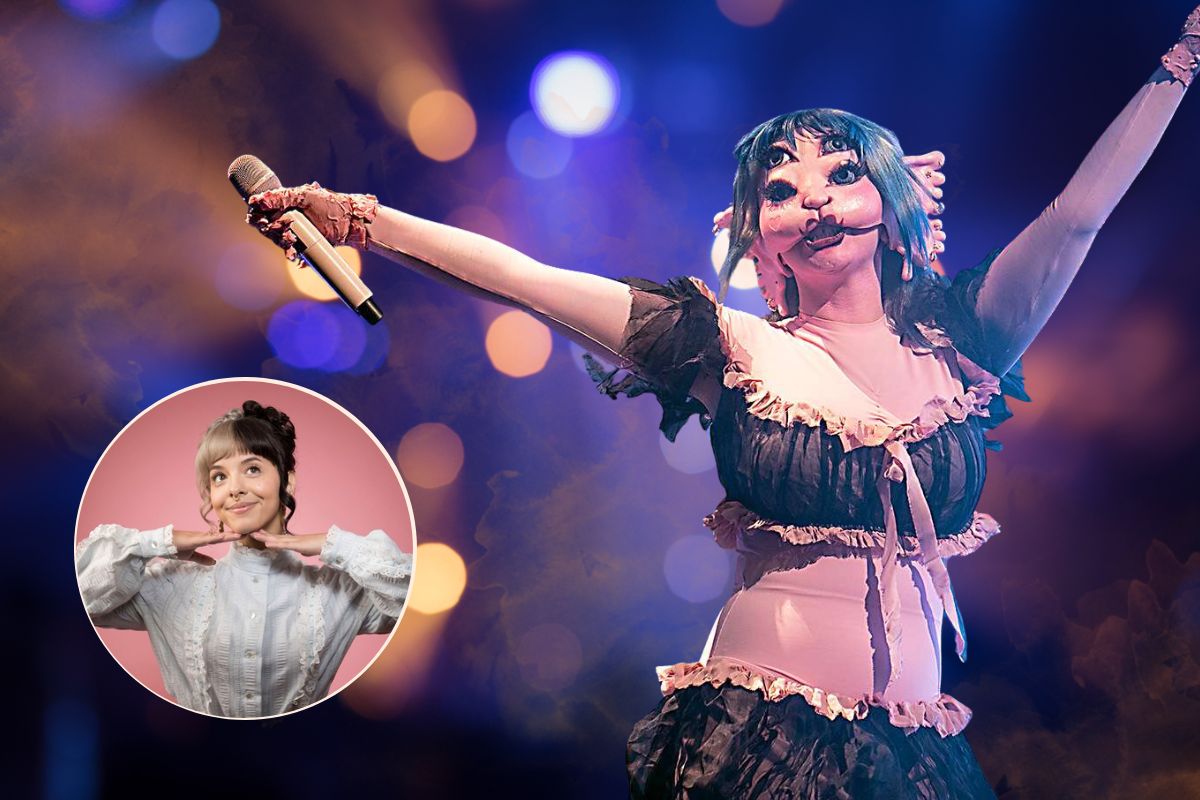 Melanie Martinez, born on April 28, 1995, is a talented American singer and songwriter. She first grabbed attention in 2012 when she appeared on the TV show "The Voice" to showcase her incredible vocal skills. Since then, Martinez's career has been blossoming.
She has released two amazing albums and even has her own special line of lipstick. Not just limited to music, Melanie has also ventured into the world of film. She creates her own captivating music videos and visual albums, demonstrating her creativity and passion for storytelling.
Melanie Martinez x KOI Launch
On December 20, 2022, the first drop of the Melanie Martinez x Koi Collection was launched, and it was restocked on July 2, 2023.
Melanie Martinez's special way of thinking and expressing herself really impressed Koi Footwear. They were so amazed by how she could make music and art that you can't forget, and how she wasn't afraid to take risks and be different. Melanie's commitment to being honest and true to herself was just what Koi Footwear loved about her. They thought it was perfect because Koi also believes in making things with great skill and new ideas. It was like they were meant to work together.
Melanie Martinez Shoes: Versatile Styles for Every Occasion
The collection of Melanie Martinez shoes has a wide variety of styles to suit everyone's taste and different occasions. Whether you prefer a classic look or something edgier, there's a design that embodies Martinez's unique style.
Take the Tira Mary Jane heels, for example. They have a round toe and a single buckle strap, giving them a timeless appeal. The thick platform soles add a cool touch with a slight texture. You can find these shoes in different versions, such as the "Melanie Alphabet Edition." This edition has pretty pink soles and light blue uppers decorated with a cute pink alphabet print.
No matter your style or preference, the Melanie Martinez shoe collection has something for everyone. These shoes are not only fashionable but also capture the essence of Martinez's artistic vision.
Whimsical Pastel Boots
One of the highlights of the collection is the selection of whimsical pastel boots that radiate charm and playfulness. The Teddy Bear Pastel boots, priced at $142, showcase color-blocked pink and cream uppers with thick 2.7-inch blue platform soles. They even come with a detachable strap featuring a plush teddy bear charm, adding a delightful touch. Another notable option is the Crybaby Blu Vilun boots, priced at $134, which sport a rounded silhouette in multiple shades of blue and lace-up fronts strung across gold eyelets.
Bold and Playful Platform Sneakers
The Melanie Martinez shoes collection also features bold and playful platform sneakers that bring a touch of theatricality to any outfit. The Cake Show Ballerina platforms, priced at $119, boast thick soles and glossy uppers in ombre paneled hues of light pinks. They are adorned with gold eyelet-strung laces, evoking a sense of extravagance and whimsy. These sneakers add a unique twist to casual ensembles and are perfect for those seeking to make a fashion statement.
The popularity of the Melanie Martinez Shoes Collection
The popularity of the Melanie Martinez shoes collection cannot be understated. Upon its release, the collaboration between Melanie Martinez and Koi Footwear witnessed an overwhelming response from fans. In just 30 minutes, almost all styles within the collection were sold out, leaving many admirers eagerly awaiting restocks. This swift sell-out is a testament to the strong connection Martinez has with her fan base and the appeal of her distinctive style.
Melanie Martinez Shoes: A Fusion of Art and Fashion
Melanie Martinez is famous for her rebellious and thought-provoking style in both music and fashion. This amazing aesthetic is beautifully brought to life in her shoe collection, which features soft pastels, vintage-inspired accents, and nods to nostalgic childhood memories. By incorporating these elements into the designs, Martinez creates a one-of-a-kind visual language that deeply connects with her fans. The shoes go beyond being just footwear; they become an extension of Martinez's artistic expression. They allow fans to truly connect with her and feel a part of her world. With each step taken in Melanie Martinez shoes, fans can experience a profound connection to the artist's unique vision. It's an incredible fusion of art and fashion that leaves a lasting impression.
Melanie Martinez Shoes: Vegan Choice
Melanie Martinez and Koi Footwear have joined hands to bring a fresh and sustainable footwear collection! They believe in being kind to animals and taking care of our planet. That's why these new shoes are made with vegan leather, so no animals are harmed in the making. Shoppers can feel good about choosing these shoes because they're cruelty-free. Melanie Martinez and Koi Footwear want us to realize how important it is to think about our environment and make thoughtful choices when we buy clothes. Let's support ethical fashion together!
Bottom Line
Melanie Martinez's shoe collection is not only loved by her loyal fans, but it has also caught the attention of fashion enthusiasts and trendsetters. These shoes have extraordinary and attention-grabbing designs that make a bold fashion statement. Their lively colors, playful decorations, and distinct shapes have sparked new fashion trends.
By collaborating with Koi Footwear, Melanie's influence has expanded beyond her music career, making her a true style inspiration. She encourages people to embrace unique and imaginative fashion choices, breaking away from the norm. Melanie Martinez has become a fashion icon, inspiring others to express themselves through their own sense of style.