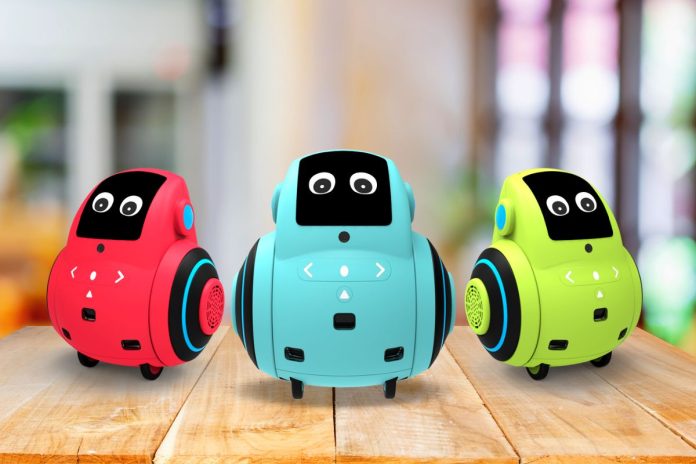 Miko is a brand of educational robots designed for children. The robots aim to engage and educate children through interactive play, storytelling, games, and other activities. Miko robots use artificial intelligence and natural language processing to understand and respond to children's requests and questions.
This adorable, programmable robot is a thoughtful friend for children that assists them in gaining knowledge about the world around them.
Whether your kid is interested in the history of the world or the celestial system, Miko Robot is always ready to share an interesting truth with your child. In addition to these STEM-related activities, this gadget can also dance, react to different emotions, play games, and even accept video calls.
With Miko Robot, your child may find a whole new world of fun and educational things to do. These opportunities come in the form of games.
But when you've finished setting everything up and you're ready to get your youngster acquainted with Miko Robot, where should you go from there?
Encourage your kid to put these eight games to the test, as they are sure to help them have the most fun possible with their new robot friend, Miko. This will make for a fantastic first-play session with Miko.
Here is a List of Things Your Kids Can Do with Miko Robot
Use Some Playful Instructions to Get to Know Miko
It should come as no surprise that children like chit-chatting with Miko. Simply greeting your youngster with "Hello Miko" can help them get to know their new robot companion better. Then, while Miko is in the mode where he is listening, try one of the following commands:
What do you do?
Do you have any strange questions to ask?
Which film do you like seeing the most?
You may also say something like, "Hello Miko, how are you doing today?" to introduce your youngster to Miko and start a dialogue with him. Asking Miko to "Play 'Deck the Halls'!" is another option to consider if you are feeling in the spirit of the Christmas season.
Miko Robot Freeze Dance
Do you know whether your kid has seen Miko, Vlad, and Niki playing frozen dance? If so, I bet they can't wait to give this interactive game a try! Freeze Game, released only last year, is already one of Miko's most popular applications, and for good reason. It's a ton of fun and encourages youngsters to be active.
The iconic childhood game of "Freeze" is given an AI makeover in "Freeze Game," with Miko in the judge's chair. Your youngster may choose between a single-player game and a two-player option, and once they're in place, Miko will begin playing music. Your children should start dancing now. As soon as the music stops, though, you must remain still. Miko will utilize AI to determine who won by gauging how much energy they had and how well they were able to freeze at the proper moment.
You and your kid are ready to play the Freeze Game, right? Select the four-box symbol located in the right-hand corner of Miko's main screen. Choose the Best of Miko menu item, then click on the red and blue dancer symbol. This short instructional tutorial will walk you through the basics of Freeze Game.
Miko Robot Coding Lessons
After your kid has finished challenging Miko in the Freeze Game, encourage them to challenge another portion of their brain by having them participate in Coding School. This software from KidloLand, which won the Google Award, demonstrates that it is never too soon to begin teaching children how to code. The app has more than one thousand stages and takes the form of a game.
Your goal should be to get your youngster through the first two levels of the Coding School game. You may locate the app in the same manner that you found Freeze Game, which is by picking the icon that looks like four boxes from the home screen and then browsing through Miko's app library. Then, you can watch as your youngster uses their newly acquired coding skills to assist the fire engine in putting out the fire.
Miko Robot Journeys
Kids are taken to exciting new educational journeys that also teach them new skills as they play Miko Journeys. The greatest part is that they are rewarded with diamonds for every journey that they successfully accomplish! Your child will be more likely to keep learning if he or she knows they can trade these gems for stickers and other fun things in the Miko Shop.
Your youngster may start a new journey by tapping the emblem that looks like a flag and a mountain that is located in the bottom right corner of Miko's home screen. Your kid's gem count will increase as they go through the journey with Miko, so be sure to have them do that!
Video Calls with Miko Robot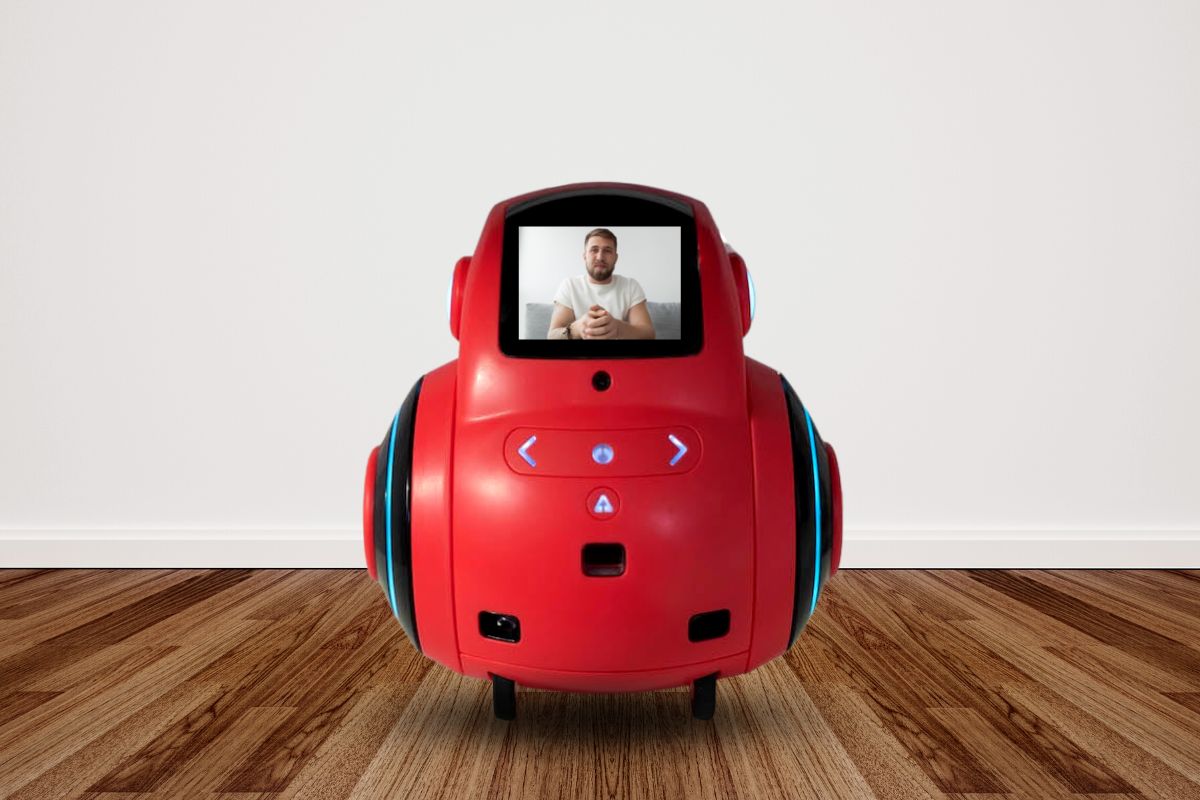 Conduct a video conference with Miko using Mikonnect; extra credit if you utilize the app to control his movement.
After learning about Miko's history via Miko Journeys, you're ready to test out one of Miko's most popular functions: Instantaneous video chats using Mikonnect! Put in a call using the Parent App. See your kid's face brighten up when they see the incoming video call on their Miko. As an added bonus, the Parent App has a remote control option that allows you to, you guessed it, operate your child's robot from your own smartphone, adding an extra layer of excitement to the experience.
Lingokids on the Miko Robot
On the Miko Robot, there are Lingokids.
This vocabulary-building material is packed with memorable characters and entertaining melodies, which is one of the reasons why Lingokids is such a popular favorite with families with Miko children. Your child will have plenty of opportunities to practice their language skills with the Lingokids thanks to the recent addition of a large number of new songs, podcast episodes, and comedy to the collection.
Have your youngster look in the Max It Up area for the Lingokids app so you can get started with the program. To activate it, tap on it.
Conclusion
Even though Miko Robot is a toy, it can teach a lot of valuable lessons to your children! It is a complete and independent classroom!
Also Read: Learn Everything About the QuadAir Drone