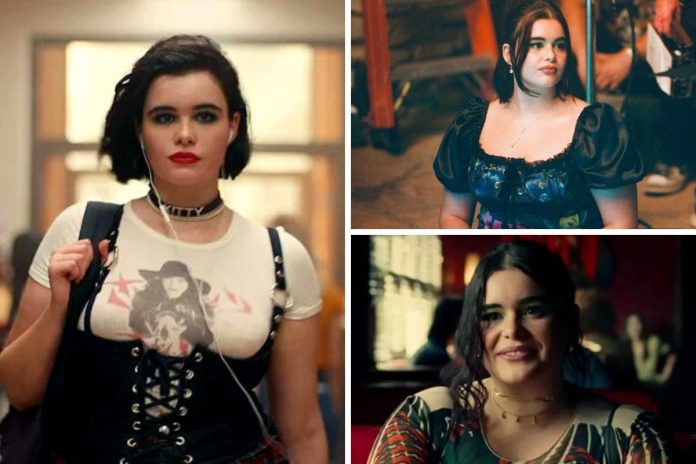 Kat Hernandez, a main character in the HBO series Euphoria, is known for her daring wardrobe choices. Kat, portrayed by Barbie Fereira, was a bookish, awkward young woman who struggled with self-esteem issues related to her appearance. Her self-assurance grows over the series, and she dons ever-more-shocking ensembles as a result. Several of her supporters have said that her newfound self-assurance is an inspiration and let us tell you about Kat Euphoria outfits that have become the talk of the town. 
Reporter-turned-costume designer Heidi Bivens, who was nominated for Emmy and Costume Designers Guild Awards for her work on the first season, did not disappoint with the sequel. She designed Kat Euphoria's outfits along with other characters' outfits in the hit series Euphoria. 
After her metamorphosis, Kat's attire piqued the interest of both Euphoria fans and fashionistas. Several of them are moved to copy her bright, patterned clothing for their own next big event. Here are some examples of some of the Kat Euphoria outfits that will give you an idea and you can also dress in these and exude confidence and style.
To honor the heritage of Barbie's Euphoria line, let's revisit some of the Kat Euphoria outfits memorable styles. 
Green Cropped Cardigan 
You can add both ease and style to any ensemble with a cardigan. To imitate Kat Euphoria outfits, simply layer a graphic tee underneath your cardigan. Wear them with everything from high-waisted jeans to a face-flattering skirt. For some edge, throw on a pair of boots and accessorize with a necklace.
See-Through Top And Skirt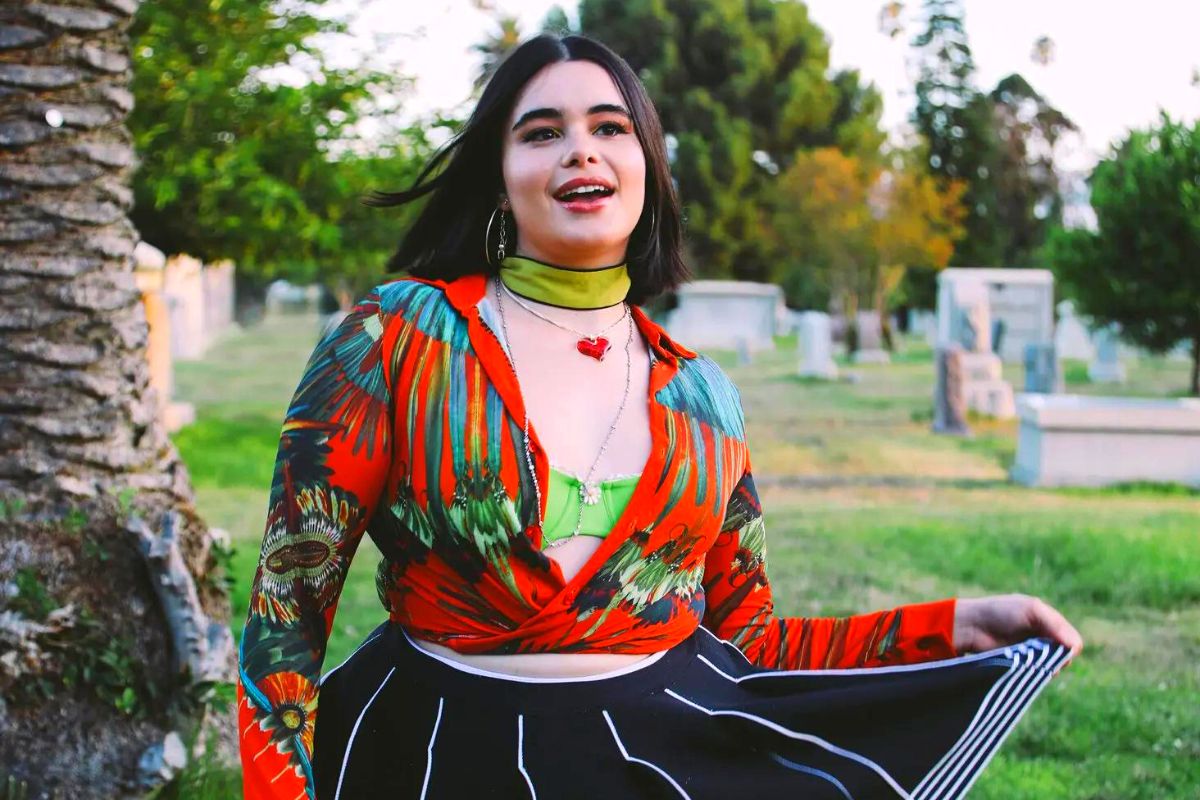 Kat's next getup is another iconic ensemble that has since become a style icon. Get this style by pairing a see-through shirt with a zebra design with a leather miniskirt. Dress it up with a pair of black ankle boots and a pair of cat-eye sunglasses.
Dominatrix Red Dress
Now comes one of the most popular Kat Euphoria outfits, Kat's famous red prom dress. Dressing in all red, from head to toe, especially when you wear a lace-up corset and a skirt with slits is a certain way to look hot and seductive. Wearing a leather jacket over the top is a great way to seem edgy and confident. Just add ankle boots or heels and you'll be ready to rule the dance floor.
Striped T-Shirts And Jeans
Fashion-forward women should not be without at least a few striped t-shirts. Shirts are versatile in that they may be worn in a variety of ways. Put on some denim overalls and some shoes with the t-shirt tucked into your high-rise jeans, and you'll appear effortlessly cool and young. You may also obtain a more feminine style by wearing the t-shirt with a skirt or pinafore dress. Adding a jacket to your outfit is a great way to amp up your fabulousness.
Mesh Top And Skirt
You can't go wrong with this getup for a raucous night of dancing with pals. Wearing a miniskirt with a see-through patterned t-shirt is one way to accomplish that effect. You need a pair of trendy, yet comfy shoes for this event. To complete your beautiful outfit, accessorize with some bling and some tinted sunglasses.
Long Sleeve Shirt
This Kat Euphoria outfit isn't as plain as it appears at first sight. A long-sleeved shirt is one of those items of apparel that can be worn with practically anything else in your closet. Short skirts, cycling shorts, or jeans? Basically everything you can think of. Tucking your shirt into your pants or skirt will help you seem more put together. You may wear this outfit out to a coffee shop or just lounge around the house.
Collared Shirts And High-Rise Jeans
Now that we've seen Kat in her edgy getup, let's take a look at her regular attire before her "transformation." One of her signature looks consists of a collared shirt and black, high-waisted jeans, making her look like any other typical high school student or female from her neighborhood. Put on some sneakers, and don't forget to accessorize with a backpack and a pair of eyeglasses.
Animal Print Bodycon Dress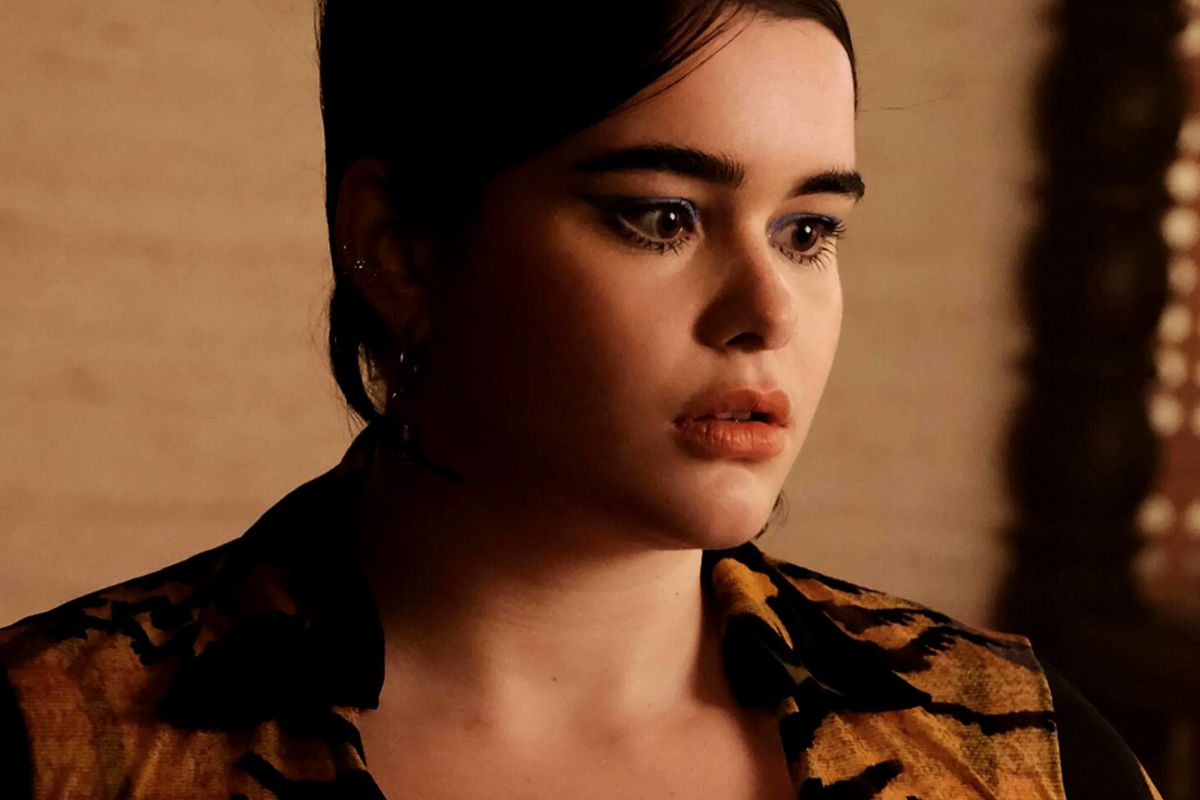 This animal print bodycon dress is only one example of Barbie's frequent use of animal print clothing throughout the series. Put on some heels to show off your long legs, or go for sandals for a more laid-back vibe, and you're ready to go! For the finishing touch on your dazzling ensemble, accessorize with some necklaces or earrings and any of your favorite fashion accessories, such as a bag or a fan.
Quarter-Zip Ribbed Top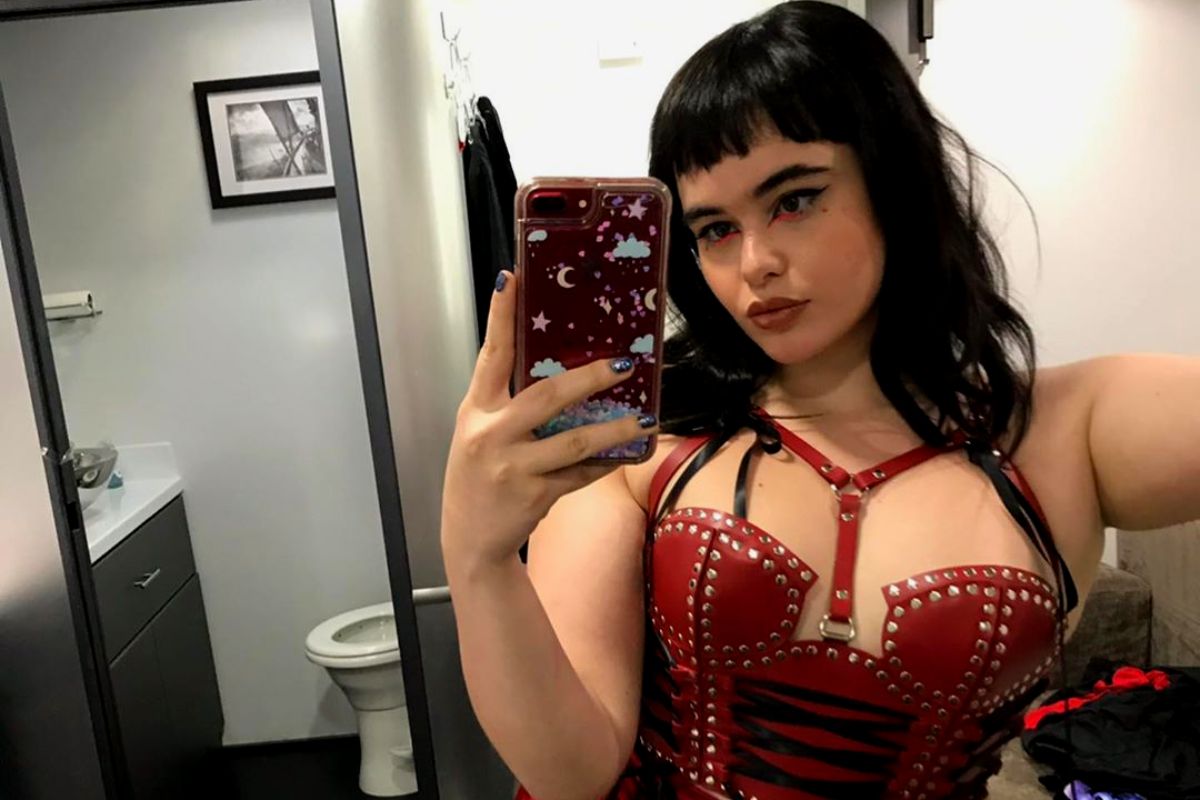 You must attempt this costume that Kat is wearing, which features a ribbed top with a quarter-zip. This is a style that several characters in Euphoria frequently don. This collared shirt is a great option for a style that falls between casual and dressy. To get the sleek, schoolgirl style, tuck your shirt into your black jeans like Kat did, and finish the outfit with a simple belt. Add sneakers, a bag, and a pair of glasses with a large frame to complete the appearance.
Colorful Printed Mesh Top
Next, we have a different vibrant top. Wearing this long-sleeved mesh shirt with pride and self-assurance will make others take notice of you. To recreate Kat Euphoria outfit, simply add a pair of simple linen trousers to soften the hues. To achieve an exquisite style, use either sandals or high heels for the footwear. Add sunglasses or other tiny pieces of jewelry to the clothing to upgrade your appearance.
Conclusion
Barbie Ferreira, who played the teen in the popular HBO series, unquestionably revolutionized the beauty and fashion industries with her dominatrix-inspired attire and daring makeup styles, such as combining green shadows with dramatic red lips.
In addition to her intimidating appearance, Kat's path toward sexual and self-love empowerment resonated with viewers, making the character a popular favorite.
On August 24, however, Barbie said that her tenure at Euphoria had come to an end.
The 25-year-old actress stated on her Instagram Stories, "After four years of getting to embody the most amazing and enigmatic character Kat, I'm having to say a very emotional farewell. I hoped that many of you could identify with her, as I did, and that you enjoyed following her development into the person she is now.
She said, "I hope you guys could sense all the attention and love I put into her."
There's no doubt Barbie made an enormous impression on the program, and her absence will be keenly felt in the forthcoming third season.