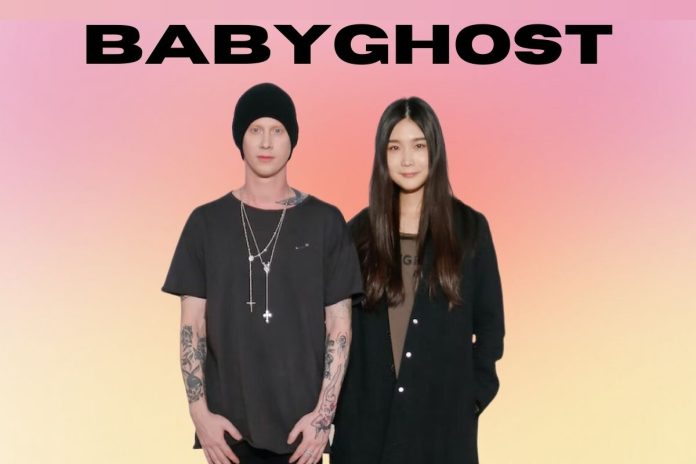 In 2010, Josh Hupper and Qiaoran Huang founded Babyghost, a clothing brand that blended Chinese heritage with modern styles. The designs featured high-quality craftsmanship and a unique charm, quickly gaining a following among both Chinese and Western fashion fans. This was further solidified by the brand's recognition in top fashion magazines like Vogue, Elle, and Harper's Bazaar as well as endorsements from Rihanna, Gigi Hadid, and Kendall Jenner.
Sadly, in 2023, Babyghost announced its closure due to the challenges of the ever-changing retail landscape. Nevertheless, the brand leaves an indelible mark on the fashion world. It revolutionized the perception of Chinese fashion, showcasing the creativity of Chinese designers by blending tradition with a modern twist. It paved the way for emerging Chinese talents to flourish globally.
As we bid farewell to Babyghost, let us celebrate its fearless and boundary-breaking journey. It facilitated the fusion of cultures and styles, leaving a lasting impact on the industry for years to come.
Founders of Babyghost
Meet Josh Hupper and Qiaoran Huang, the co-founders of Babyghost. They are both Chinese-Americans who met while studying at Parsons School of Design in New York City. In 2010, Josh Hupper and Qiaoran Huang combined their talents to create Babyghost – a fashion brand that celebrates Chinese heritage and culture with a modern twist.
 Hupper is a designer and entrepreneur who has previously worked for renowned labels such as Diane von Furstenberg and Nathan Jenden. Huang is a creative director and stylist with contributions to magazines such as Vogue China and Harper's Bazaar China. 
The duo infuses traditional Chinese elements into their pieces, including embroidery, patchwork, and calligraphy, but with a contemporary edge. This approach has earned Babyghost international recognition, allowing them to showcase the beauty of Chinese traditions in a unique way that is both fashionable and culturally significant.
Babyghost: The Brand's Aesthetic
Babyghost's designs are renowned for their blend of traditional Chinese elements and contemporary flair. The brand incorporates embroidery, patchwork, and calligraphy in a stylish and relevant manner that resonates with the modern world.
One of Babyghost's most beloved creations was a sweatshirt that boldly proclaimed "I'm not your Chinese princess." This playful interpretation of traditional Chinese culture challenged the stereotype of submissive and delicate Chinese women.
Drawing inspiration from Chinese mythology and folklore, it often crafted collections that reflected these captivating tales. For instance, the brand's collection inspired by the mythical fox spirit featured intricately embroidered fox motifs on dresses and jackets.
Infused with both a sense of playfulness and sophistication, its designs catered to women who sought to express their personal style while embracing their Chinese heritage.
Key elements that defined Babyghost's aesthetic included the incorporation of traditional Chinese elements like embroidery, patchwork, and calligraphy in a contemporary and innovative manner. The brand also embraced a playful and irreverent attitude, and each piece showcased exceptional craftsmanship using high-quality materials.
The distinctive and unique aesthetic showcased by Babyghost set the brand apart from other streetwear brands, leaving a lasting impact on the fashion world.
The impact of Babyghost
Babyghost, a trailblazing Chinese streetwear brand, achieved remarkable international success, blazing a path for other Chinese designers to enter the global market. Its profound impact on the fashion world is evident through various key contributions.
It helped to raise the profile of Chinese fashion
Babyghost elevated the status of Chinese fashion by dispelling the notion that it solely emulated Western trends. With its own unique and innovative designs that resonated with consumers worldwide, the brand demonstrated that Chinese designers possess immense creative prowess and can establish trends rather than follow them.
It inspired other Chinese designers
In addition to raising the profile of Chinese fashion, Babyghost served as a catalyst for other designers, inspiring them to create their own labels that celebrated Chinese heritage and culture. Consequently, this surge in Chinese fashion creations resulted in numerous brands attaining international recognition and success.
It changed the way that Chinese heritage is perceived
Furthermore, it played a pivotal role in altering the perception of Chinese heritage. Its designs skillfully incorporated traditional Chinese elements in a contemporary and progressive manner. By doing so, the brand not only shattered stereotypes but also showcased the possibility of merging Chinese culture with modern aesthetics, proving that it can be both chic and forward-thinking.
Today, Babyghost's influence continues to reverberate throughout the fashion industry. Its triumph has paved the way for countless Chinese designers to enter the global market, fundamentally reshaping the perception of Chinese heritage. As a true pioneer in the Chinese fashion realm, its legacy will serve as a perpetual wellspring of inspiration for designers for generations to come.
The Brand's Closure
In 2023, Babyghost made the decision to shutter its operations, attributing this move to the hurdles posed by the current retail landscape. Nonetheless, the brand's impact will endure, serving as an inspiration for other Chinese designers seeking entry into the global market.
The challenges identified by Babyghost regarding the current retail environment encompass:
The surge of online shopping

: Embraced by consumers in recent years, online shopping has witnessed a decline in sales for traditional brick-and-mortar establishments.

Escalated competition from fast fashion brands

: The emergence of fast fashion brands boasting trendy apparel at affordable prices has created a challenging landscape for high-end brands like Babyghost to compete within.

Evolving consumer preferences

: The demand for sustainable and ethical fashion has intensified, posing a struggle for it to meet these changing expectations.
Bottom Line
Notwithstanding the obstacles that precipitated its closure, Babyghost's significance shall persist. As one of the pioneering Chinese streetwear brands to achieve international recognition, it paved the way for other Chinese designers to penetrate the global market. Additionally, It drew inspiration from Chinese mythology and folklore, effectively acquainting a wider audience with Chinese culture.