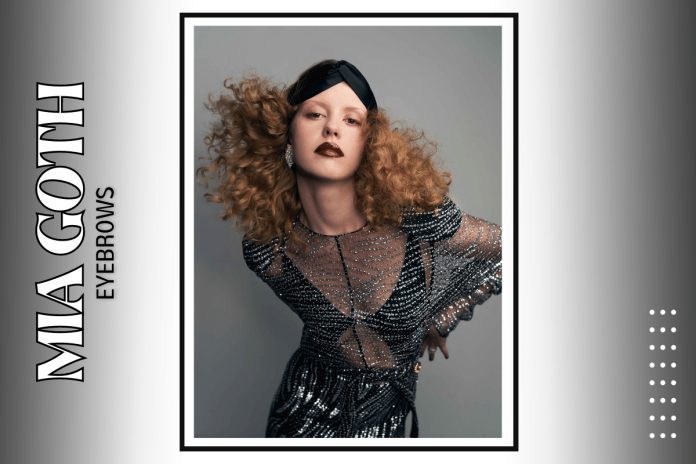 The inimitable Mia Goth has become somewhat of a poster child for trendy eyebrows ever since she emerged onto the film scene. In fact, countless A-listers have taken cues from Mia Goth eyebrows as of late, with the bleached brow technique making a serious comeback. Mia, whose full name is Mia Gypsy Mello Da Silva Goth, burst onto the scene in 2013 with her iconic role in Lars von Trier's "Nymphomaniac " and her red-carpet appearances often featured thin, light, and perfectly shaped brows.
Interestingly enough, it wasn't until almost a decade later that bleached brows resurfaced in popular fashion. Nevertheless, it's clear that Mia Goth eyebrows have served as the inspiration for numerous Hollywood stars who love keeping up with the latest beauty trends.
It's become something of a trend in recent years, with no shortage of celebs going for the bleached brow look including the likes of Kendall Jenner at the 2022 Met Gala and even Kim Kardashian who opted for the same style for her Interview magazine feature. But these ladies are just a few of the many public figures who have taken inspiration from Mia Goth unparalleled eyebrow style. From Dove Cameron and Lizzo to Lily James and Julia Fox, many stars have taken a page from Mia's beauty playbook.
Mia Goth: From Modeling to Acting
The remarkable Mia Goth has been captivating audiences for quite some time. Born Mia Gypsy Mello da Silva Goth on October 25, 1993, in Southwark, London, England, she first made her mark in the modeling industry as a teenager before later transitioning into acting.
She landed her first major role in Lars von Trier's Nymphomaniac in 2013 and followed it up with appearances in The Survivalist and A Cure for Wellness in the years that followed. Since then, Mia, as she is commonly known, has continued to evolve artistically, stepping into supporting roles in notable films such as High Life and the Luca Guadagnino remake of Suspiria in 2018.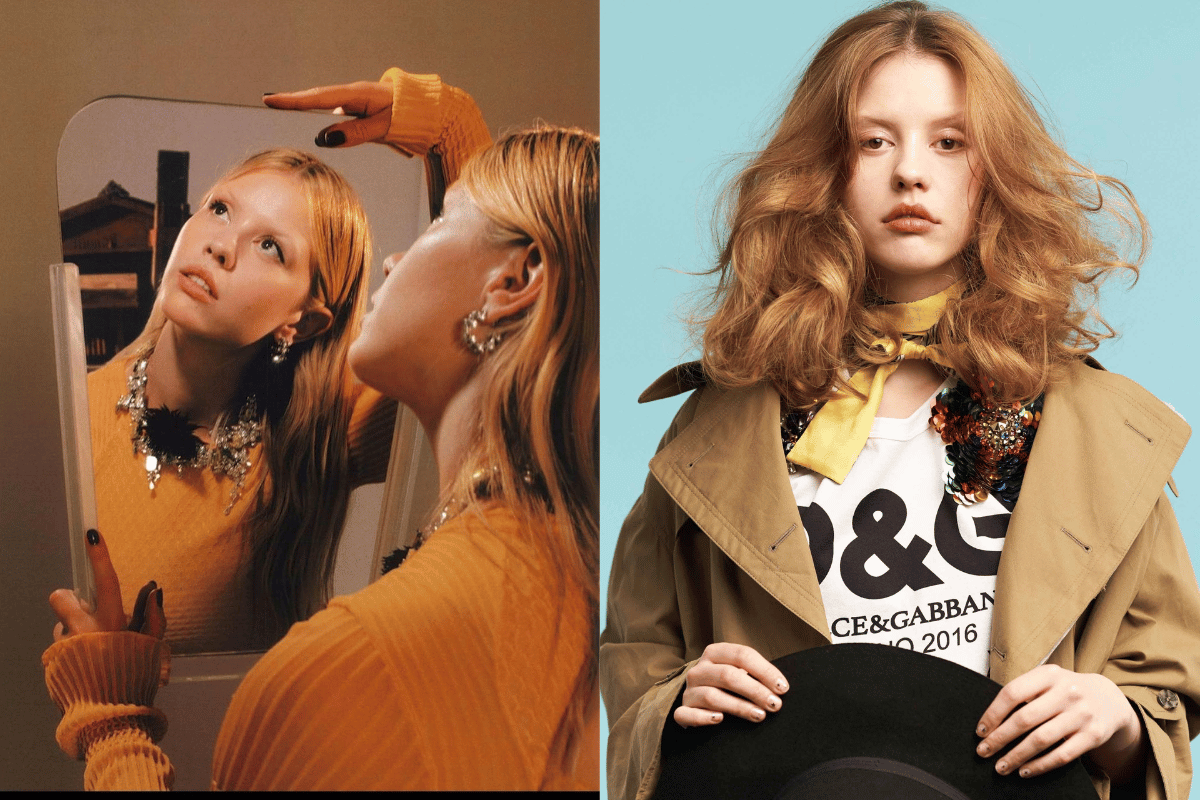 Most recently, she appeared in the period romantic comedy Emma in 2020 and the horror flick X in 2022. Mia's background is as fascinating as her career. While she's half-Brazilian and half-Canadian, her maternal grandfather is none other than Jewish-American artist Lee Jaffe.
And while she's made a name for herself in the acting world, there's one thing that Mia's known for above all else: her captivating and one-of-a-kind eyebrows. Whether they're bleached, natural, or dyed, there's no denying that Mia Goth eyebrows are an integral component of her unique and captivating look.
Mia Goth's Natural Brows: Unique and Beautiful
Mia Goth is a beloved actress, known for her outstanding talent and captivating looks. However, many fans have noticed one particular aspect of her appearance that stands out among the rest – her eyebrows. Some have even wondered if the actress has any brows at all. The answer is, in fact, yes – Mia Goth does have eyebrows.
They're thin, light blonde, and they match her hair, which is why they give the impression of being barely there. Despite her celebrity status, Mia Goth eyebrows were not always something she was proud of, especially during her childhood years. However, in an interview with Into The Gloss in 2017, Mia revealed that she doesn't do anything to her eyebrows, meaning they are entirely natural.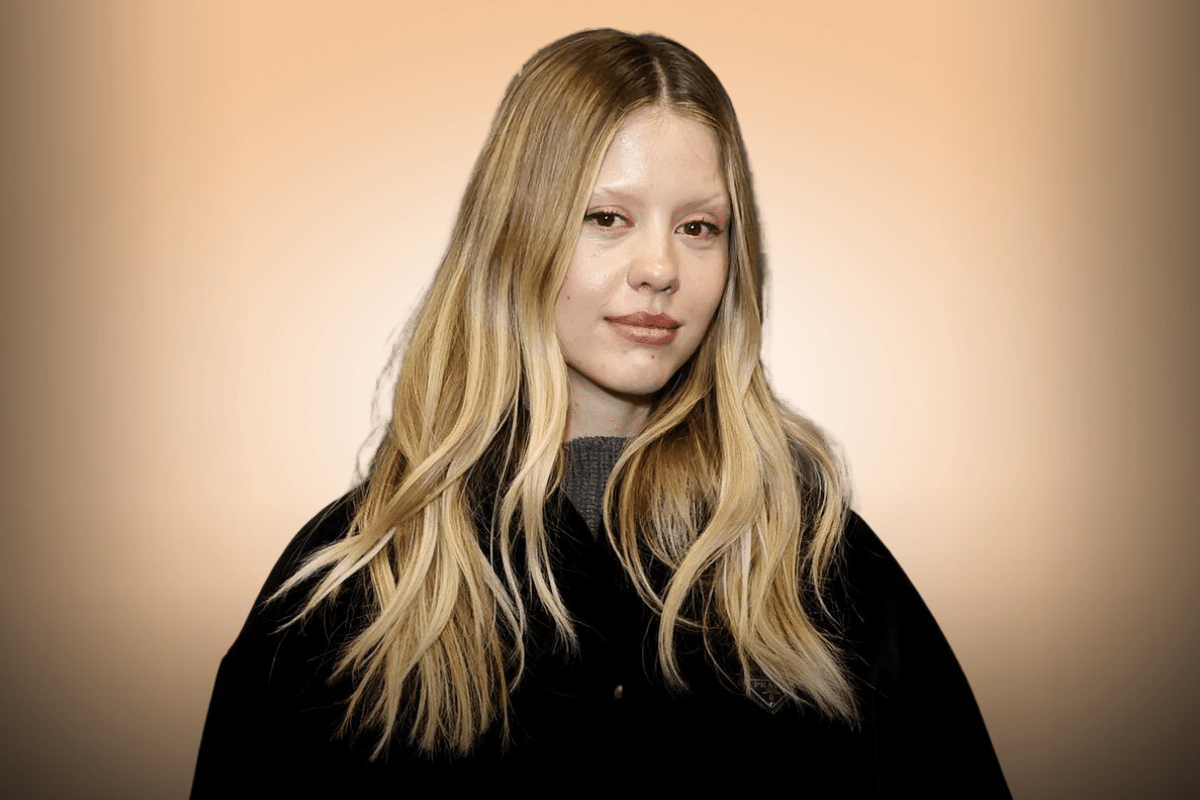 She went on to say that she once thought they were strange, but as she got older, she realized that the things that make you different are the things that are special about you. Mia's natural brows have become a source of inspiration and have gained admirers worldwide. They're embraced not only by the actress herself but also by fans who are inspired to embrace their own unique features.
Social media users have posted photos of themselves wearing their natural brows in honor of Mia's look. In a world where bold, over-filled brows have dominated the beauty industry, Mia Goth's natural brows come as a breath of fresh air. These essentially non-existent brows and her pale complexion further enhance her unique beauty, making Mia stand out in a sea of Hollywood stars.
The Iconic Appeal of Mia Goth Eyebrows in the Horror Film Industry
Mia Goth's stunning looks have made her the perfect candidate for a host of horror films. In fact, she's become something of an icon in the horror genre, thanks in no small part to her signature brows. Interestingly enough, even though the horror industry is known for its over-the-top special effects and exaggerated aesthetics, the filmmakers of Mia's films clearly recognized the unique beauty of her natural brows and did not ask her to alter them for her roles.
This shows that the beauty of her brows transcends trends and is appreciated even in such a distinctive and niche entertainment area. Mia's ghostly, waifish complexion coupled with her almost invisible brows lend a haunting and memorable quality to her performances in films such as X, which received a 94% rating from Rotten Tomatoes.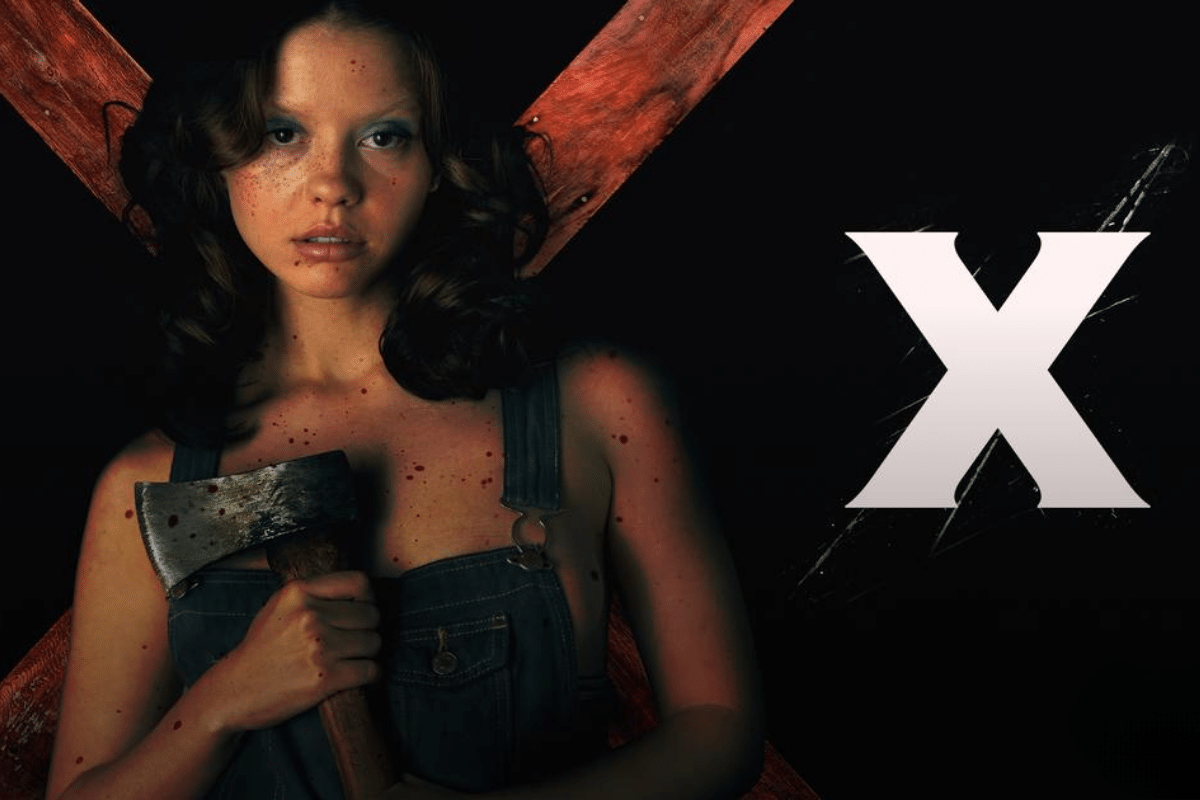 But for Mia, true beauty always starts from the inside, and she maintains that she makes healthy eating a priority. She loves to indulge in delicious treats like pizza and bourbon from time to time but knows the importance of maintaining balance. As for her beauty routine, Mia believes that less is always more – both in fashion and beauty. She prefers to stick to natural, minimalist looks that showcase her unique features, such as her renowned brows.
Whether it's raining or sunny, she always wears sunscreen and keeps her body hydrated with plenty of water. Mia Goth eyebrows have become one of the most iconic trademarks of the horror industry, proving their timeless appeal. And with her commitment to natural beauty and health, it's clear that Mia's captivating appearance is not only a gift of genetics but also a result of her conscientious lifestyle choices.
Mia Goth and Shia LaBeouf Welcome Baby Daughter
According to a letter written by Shia LaBeouf to director Olivia Wilde in August 2022, he and his partner Mia Goth have welcomed a baby daughter named Isabel who is already five months old. The couple's pregnancy was confirmed in February 2022 when Goth was spotted sporting a baby bump while running errands in Pasadena. The Nymphomaniac stars wed in 2016 in Las Vegas and are now parents to one daughter.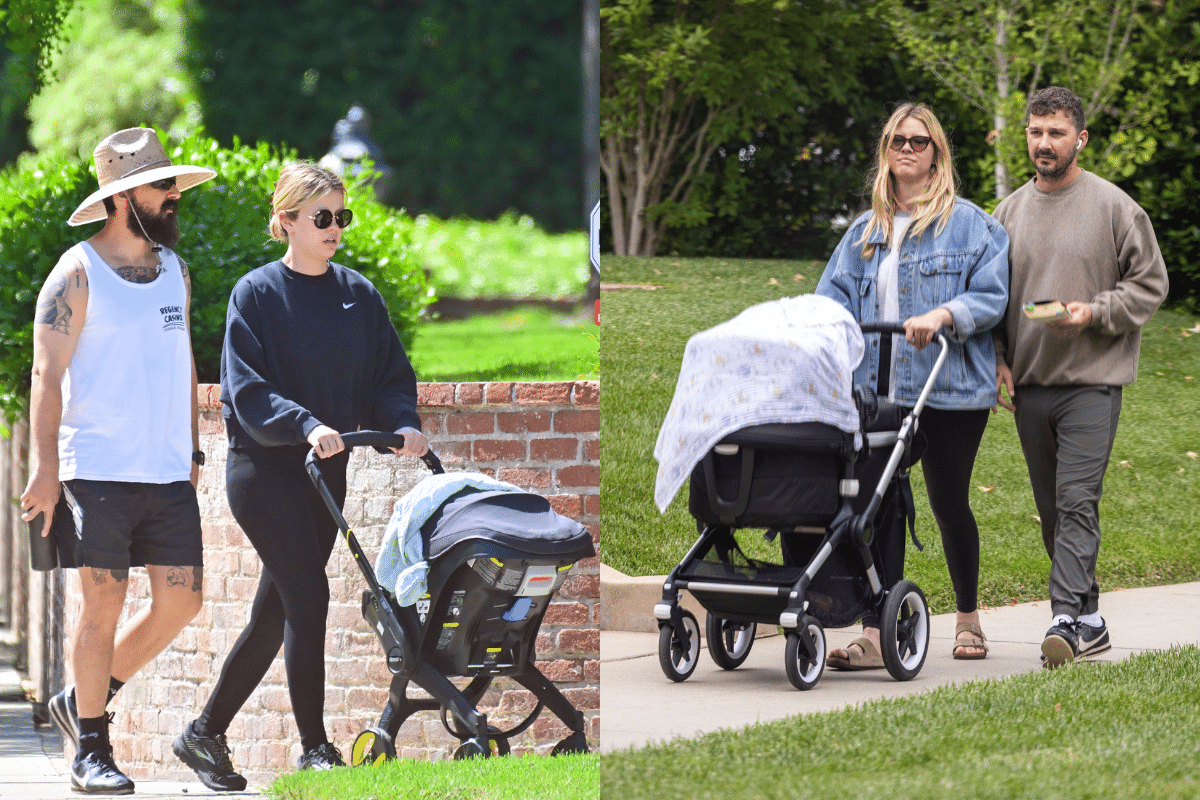 Closing Thoughts
Mia Goth eyebrows have become a significant trend in the beauty industry, with countless A-listers taking cues from her iconic look. While she has become an icon in the horror genre, it's clear that her natural brows are a unique and beautiful feature and one that Mia has learned to embrace over time.
With her commitment to natural beauty and healthy habits, it's no wonder that she continues to captivate audiences and inspire fans worldwide. And with Mia and Shia LaBeouf's recent announcement of their new baby daughter, it's clear that life is only getting more exciting for this beloved couple.