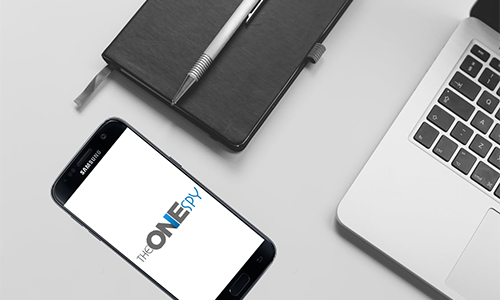 It takes a lot of work to run a training program for employees. There are several factors to take into account when developing a successful program. It is from onboarding and coaching to continued education and development.
Monitoring your employees' development is one of the finest methods to make sure they receive the training. You can easily track the progress of your staff in real-time. You can make adjustments with the correct tools. Today, a lot of businesses use software for staff monitoring for this reason.
In this article, we'll talk about employee monitoring software. How it might improve your training and tracking, and some practical hints for using it. Let's start now!
How to Use Employee Monitoring Software for Training Purposes
Employee monitoring software is invaluable if you want to track your employees' development. It allows you to track the progress of their training and development projects. It measures their competencies against the skills needed for specific roles.
Using this software can provide some key benefits for tracking employee training progress:
Accurate Tracking: Employee monitoring software can help you track employee training progress. You can better understand where your employees are in their development process. You can get detailed reports on which courses they've completed.
Real-Time Visibility: Employee monitoring software provides real-time visibility into employee learning. It will show you when an individual has completed a course or skill. Managers can immediately provide feedback. This helps employees stay motivated and focused on the goal of improvement.
Enhanced Learning: Managers can understand what works best when teaching specific skills. This insight can inform future training sessions and make them more effective.
Creating a Comprehensive Employee Training Program
It's important to have an efficient and comprehensive employee training program in place. It ensures new hires have the resources to learn their jobs quickly. It helps grow your team's knowledge. With the help of employee monitoring software, you can ensure that every new hire is properly trained.
Employee monitoring software for Mac can provide a wide range of features to help with employee training. such as:
Assignments & Tests: Create testing materials for your new hires to assess their knowledge.
Progress Tracking: Keep track of progress with each training program or test. You can gauge how well each new hire assimilates into the company culture.
Reminders & Notifications: Ensure employees are informed about upcoming tests.
By taking advantage of the features offered by employee monitoring software, you can create more organized training programs.
Optimizing Harnessing Technology for Employee Development
Employee monitoring software can be a great tool to track better. It can help you identify problem areas in training and development. It optimizes how you harness technology for professional development.
How?
Track employee engagement
For instance, you can identify any skill gaps your staff may have. It is by tracking employee engagement. You can target which employees need specific attention to help them reach their goals faster. And with the data collected from employee monitoring software, you can create detailed reports. It provides insights into the effectiveness of your training efforts.
Monitor performance remotely
You also don't need to be hovering over your staff constantly. Employee monitoring software will help you monitor performance remotely. It's like having extra eyes throughout the office looking for improved job performance.
Create meaningful metrics
Finally, the employee monitoring software will help you create meaningful metrics around training performance. You'll get deeper insights into how your employees are doing by tracking key performance indicators. You'll also be able to quickly recognize which employees require more attention.
Establishing Open Communication Through Training & Monitoring
Open communication between the company and the employees is the best strategy to guarantee that workers achieve their objectives and advance their abilities. Using employee monitoring software, you can set up a channel for open dialogue.
This type of software lets you keep track of your employee training process and monitor their progress. This gives you the ability to provide feedback whenever necessary.
Benefits of Employee Monitoring Software:
See performance levels in real-time.
Get insight into motivation levels.
Create tailored programs for each employee.
Monitor progress regularly.
Instantly detect any potential problems.
Easily identify areas for improvement
Using employee monitoring software will help you track & train your employees better.
Conclusion
Software for employee monitoring can be used to track and train staff more. The precise information gathered by employee monitoring software offers insightful information. Companies can improve the working environment and increase employee productivity. It's the ideal synthesis of practicality and effectiveness, enabling managers to put into place efficient training plans.
Employee tracking software is the best tool that gives employers previously unheard-of access to information on what their workers do when they're supposed to work. While it's crucial to make sure that privacy and data protection rules are followed. The Spy app may use to improve office productivity by keeping an eye on employee behavior. Employers may make sure that their workforce is acting morally and responsibly. They can also verify that their employees are working in a safe and secure atmosphere.