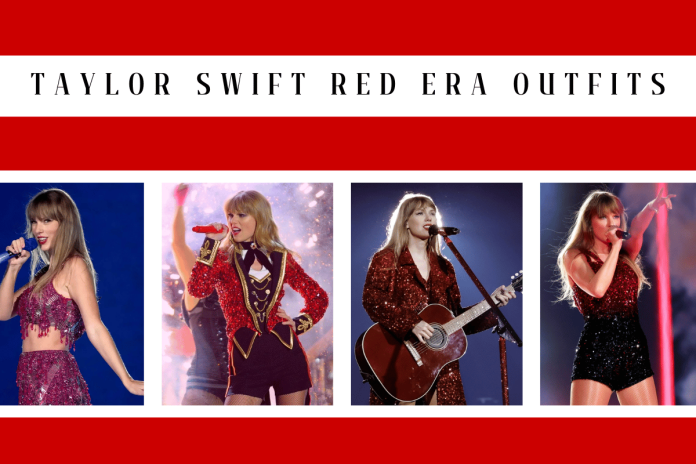 The fashion world is a canvas where artists, musicians, and cultural icons paint their stories and personalities. One such artist who has left an indelible mark on the fashion landscape is Taylor Swift. Her journey through different style eras has been a visual delight, and one of the most iconic chapters is the "Red" era. This article will delve into the enchanting world of Taylor Swift Red Era outfits, exploring the elements that made this era so memorable and timeless.
What is the Red Era?
Taylor Swift's fourth album, Red, started a new era in her musical and stylistic journey. She released and promoted the album from October 22, 2012, to October 27, 2014, when she launched her fifth album, 1989. In the Red era, Taylor Swift explored various musical styles, such as pop, rock, and dubstep, and worked with artists like Ed Sheeran, Gary Lightbody, and Max Martin.
She also went on a global tour, The Red Tour, which lasted from March 2013 to June 2014 and earned more than $150 million. Some of the most popular songs from the Red era are "We Are Never Ever Getting Back Together," "I Knew You Were Trouble," "22", and "Everything Has Changed."
The Red era also showed Taylor Swift's changing fashion sense, which was more mature and elegant than her previous eras. She wore a lot of red, black, and white colors, as well as sequins, lace, and leather. She also switched her hairstyle from curly to straight and tried out bangs
The Red Era: A Glimpse into Classic Americana
Taylor Swift Red era outfits transported us to the heart of classic Americana. This phase was about embracing a nostalgic, timeless style inspired by the East Coast and the South. The color palette, featuring red, white, blue, and clear, high-contrast colors, set the tone for her fashion journey.
Taylor Swift Red Era Outfits: A Splash of Color and Nostalgia
Taylor Swift Red Era outfits were a striking embodiment of the era's themes. The prominent use of red, white, and blue created a patriotic yet stylish vibe. These colors, known for their historical significance, added depth and meaning to her fashion choices. Taylor's clever use of high-contrast colors was visually captivating and became a hallmark of this era.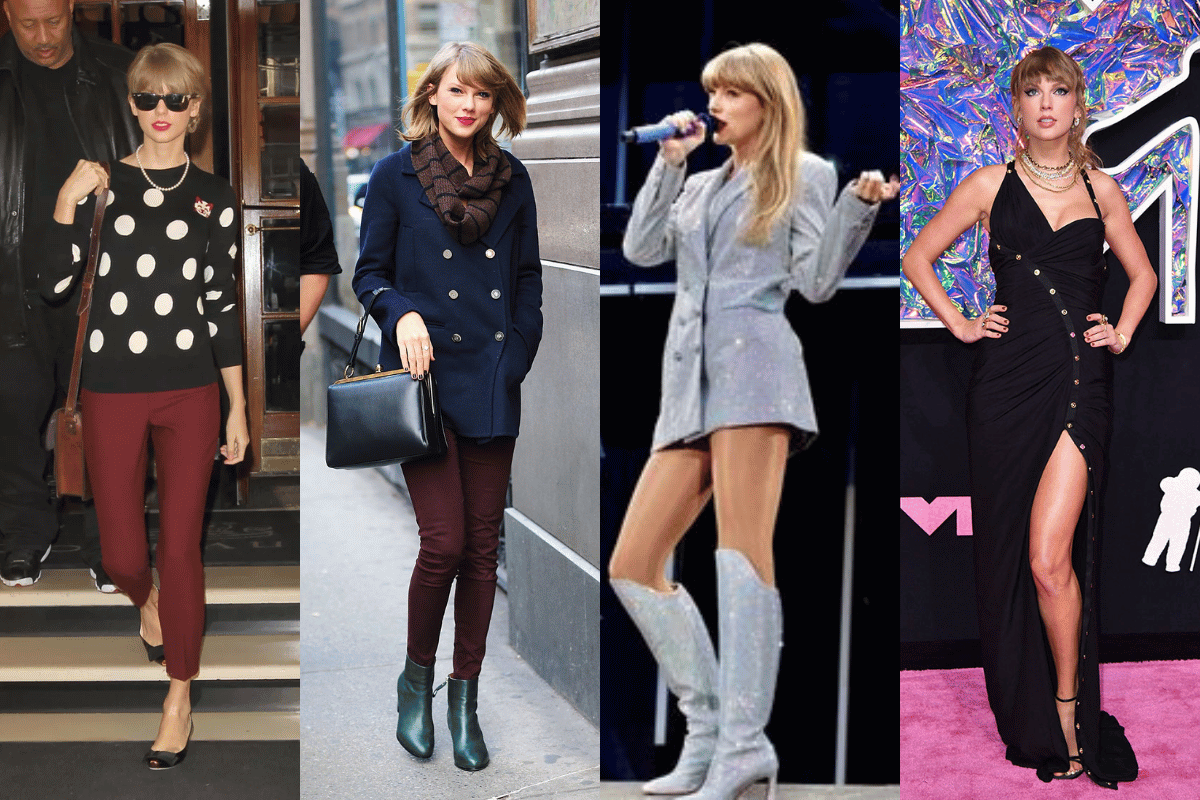 Vintage Patterns
Patterns played a crucial role in shaping Taylor's Red Era outfits. Stripes, polka dots, and gingham patterns took center stage, creating a sense of vintage charm. These timeless prints were incorporated into various clothing items, from striped tops to polka-dotted dresses and gingham skirts. The result was a collection of outfits that felt both nostalgic and fashion-forward.
Classic Staples
Classic clothing items were the foundation of Taylor Swift's Red Era outfits. Button-up shirts, blazers, and cable-knit sweaters became her go-to choices. These staples added a touch of sophistication and timelessness to her ensembles. Blazers, in particular, brought an element of refinement to her outfits, making them versatile for different occasions.
Accessorizing
Accessories were an integral part of Taylor Swift's Red Era style. Her jewelry choices ranged from small, understated stud earrings to bold, jeweled statement pieces. This duality made her effortlessly transition from a casual, girl-next-door look to a glamorous red carpet appearance. The classic and statement accessories mix showcased Taylor's ability to balance sophistication with her unique style.
East Coast Themes
The Red Era's fashion inspiration often drew from equestrian and nautical themes. These elements added depth and character to Taylor's outfits, creating a refined and relatable look. She paid homage to her roots and her love for the East Coast, including boat shoes, tailored blazers, and hints of equestrian-style riding boots.
The Timeless Legacy of Taylor Swift Red Era Outfits
Taylor Swift's Red Era outfits have left an enduring legacy in the fashion world. Even years after the era, her fans and fashion enthusiasts continue to draw inspiration from her classic Americana style. The enduring popularity of stripes, polka dots, and gingham patterns and the love for red, white, and blue color schemes can be traced back to the influence of the Red Era. It's safe to say that Taylor Swift's Red Era fashion legacy is alive and well.
How to Embrace Taylor Swift's Red Era Style
For those inspired by Taylor Swift's Red Era outfits, here's a guide on how to recreate her iconic style:
Build a wardrobe featuring red, white, and blue pieces.
Embrace stripes, polka dots, and gingham patterns in your clothing choices.
Invest in classic staples like blazers, button-up shirts, and cable-knit sweaters.
Experiment with accessories, from small stud earrings to statement necklaces.
Pay homage to equestrian and nautical themes through your footwear and outfit choices.
Mix and Match Creatively
One of the strengths of Taylor Swift's Red Era style was her creative mixing and matching. Feel free to pair a striped top with a cable-knit sweater or gingham skirt with boat shoes. Experiment with combinations to create unique looks that reflect your style while honoring the Red Era's timeless charm.
Hair and Makeup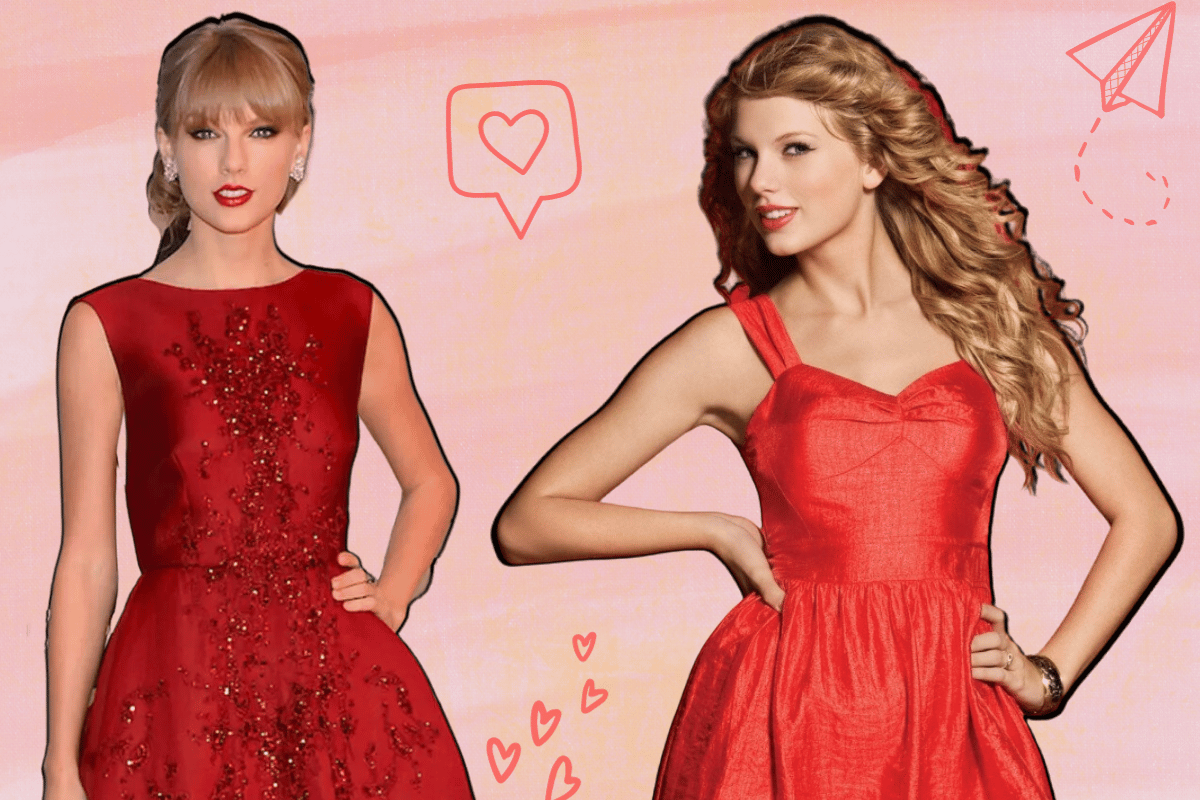 Complete your Red Era style with appropriate hair and makeup. Opt for classic hairstyles like loose waves or a vintage-inspired updo. A red lip can add a pop of color to your look and complement the patriotic color palette of the era.
Confidence is Key
Above all, remember that confidence is the secret to pulling off any style. Embrace the Red Era with self-assuredness and an appreciation for classic American fashion. Taylor Swift's Red Era style was not just about clothing; it was a way of embracing a sense of nostalgia and authenticity. Walk confidently, and you'll genuinely embody the spirit of the Red Era.
Final Thoughts
Taylor Swift's Red Era outfits are a testament to her influence on fashion and her ability to tell a story through clothing. The classic Americana style, punctuated by red, white, and blue and enriched by patterns and classic staples, continues to captivate the hearts of fans and fashion enthusiasts.
This era's legacy is a reminder that fashion is not just about trends; it's about expressing one's unique personality and experiences. Taylor Swift's Red Era outfits symbolize timeless elegance and nostalgia in fashion.