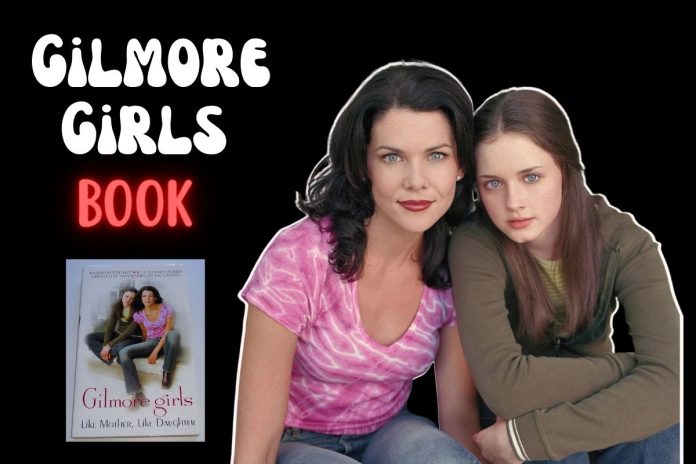 Gilmore Girls was all about the love for books. Rory Gilmore was a total bookworm, always having a pile of books ready to read. 
Can you believe that there's actually a series of books from Rory's point of view that goes along with the show?
In this article, we'll explore more about the Gilmore Girls book series and what they have to offer, but first, let us tell you all about Gilmore Girls which has won the hearts of many. 
Gilmore Girls
Gilmore Girls is a funny and heartwarming American TV series. Created by Amy Sherman-Palladino, the television show features Lauren Graham and Alexis Bledel as its stars. It premiered on The WB on October 5, 2000, and concluded after seven seasons on May 15, 2007. 
The series centers around Lorelai Gilmore (portrayed by Lauren Graham), a single mother, and her daughter Rory Gilmore (portrayed by Alexis Bledel) during their teenage years. They live in a made-up town called Stars Hollow, Connecticut. 
Lorelai and Rory have a unique and close relationship that resembles that of best friends rather than a traditional mother and daughter. 
The show is renowned for its quick and clever dialogue, nods to contemporary culture, and well-developed female characters. It has received acclaim for its authentic depiction of the complexities of mother-daughter connections, its humor, and its heartwarming narratives.
Gilmore Girls has been a hit with both critics and audiences and has won many awards. In 2004, it even won an Emmy Award for its outstanding makeup. The show is also credited with making small-town-themed TV shows more popular.
In 2016, Netflix premiered a highly-anticipated revival of the beloved television series Gilmore Girls, titled "Gilmore Girls: A Year in the Life." The revival was met with praise from both fans and critics and served as an introduction to a new audience. 
For over two decades, Gilmore Girls has captured the hearts of viewers with its themes of family, friendship, love, and community. With its ability to evoke laughter, tears, and contemplation on life, the series continues to entertain audiences.
Exploring the Gilmore Girls Book Series 
In the revival series Gilmore Girls: A Year in the Life, Rory Gilmore takes on the exciting challenge of writing a book. She tells the story of her life with her mother, Lorelai, showcasing their many romances and relationships with friends and family. 
Interestingly, Rory gives her book the same name as the TV show, making fans wonder if the show itself is based on her book. 
Regrettably, the book written by Rory in the TV series was never officially released, despite its potential appeal to numerous readers. 
However, some Gilmore Girls enthusiasts may not be aware that there exists a book series that is written as a representation of Rory's imagination. These books were published even before the release of A Year in the Life.
Gilmore Girls Book Series: A Journey through the Pages
When it comes to the Gilmore Girls book series, fans often wonder how many books are part of this enchanting collection. Although the TV show began in 2000, the books didn't make their appearance until 2002. There are in total four books in the Gilmore Girls Book series.
Catherine Clark's debut novel, Like Mother, Like Daughter, is a fictionalized adaptation of the first episode of the TV series. This is the first book of the series.  While many details remain faithful to the episode, readers are treated to a unique perspective as they follow Rory's point of view.
Following the debut, the second book titled I Love You, You Idiot, authored by Cathy East Dubowski, takes place after Rory and Dean Forrester's heart-wrenching breakup in the show's first season. Providing further insight into Rory's emotional journey.
The series continues with the third book, I Do, Don't I? once again written by Catherine Clark. This installment delves into Rory's thoughts on her mother Lorelai's engagement to Max Medina, and how she balances her extracurricular activities to impress Harvard.
Finally, we have The Other Side of Summer, written by Helen Pai, producer of the TV show Gilmore Girls. This fourth book uncovers Rory's experiences as she becomes a member of the Puffs, her delightful debutante ball, the arrival of Jess Mariano in Stars Hollow, and the unexpected return of Tristan to Chilton.
Within the pages of these captivating Gilmore Girls books, fans can revisit iconic moments and discover even more delightful adventures alongside Rory Gilmore.
Where Can You Find the Gilmore Girls Book Series?
If you're looking to get your hands on the 'Gilmore Girls books, it may be a bit challenging because they're not being printed anymore. 
However, there are still a few places where you can find them. One option is to look online at places like Amazon, Goodreads, and Thriftbooks. These websites have a range of 'Gilmore Girls books available for purchase. 
Another option is to check out your local library. Many libraries have copies of the 'Gilmore Girls' books that you can borrow. You can simply search their catalog to see if they have any available.
Bottom Line
The Gilmore Girls book series offers fans the opportunity to dive deeper into Rory's perspective and relive iconic moments from the show. While they may be rare to find, online platforms and local libraries are still viable options for fans to get their hands on these beloved books.